Microfinance Software in India by Adysoft
Microfinance Software | Cooperative Software | NBFC Software | Loan Software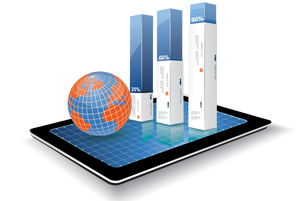 Get "Microfinance Software, Software for microfinance company in India" - Faster, Reliable & Higher-Security. Call for Free Demo of Microfinance Software, Cooperative Software, NBFC Software, Loan Software.
Microfinance Company: Microfinance refers to an array of financial services, including loans, savings and insurance, available to poor entrepreneurs and small business owners who have no collateral and wouldn't otherwise qualify for a standard bank loan. Most often, microloans are given to those living in still-developing countries who are working in a variety of different trades, including carpentry, fishing and transportation.
Microloans typically are not more than several hundred dollars. Examples of uses include money for tools to start work in construction, or makeup and other supplies needed to become a cosmetologist. Because they are the ones that commonly use their profits toprovide for their families with things like food, clothing, shelter and education, women currently comprise roughly two-thirds of all microfinance clients. The goal of microfinancing is to provide individuals with money to invest in themselves or their business to help get them out of poverty. When providing loans, microfinancing institutions do not require collateral, but do insist that the loan is repaid within six months to a year.

---
Microfinance Software - Best Software For Microfinance Company
Looking for a flexible and easy to use micro finance loan software then you are the right place now, micro finance software helping you to manage all your client data including loans, grants, investors, donors and much more. And it's having awesome features to capture the historical data and performing marker to create management reports to your stakeholders.
Our Microfinance Loan Software with RD & FD Software with the highest level security is widely used in India and we provide comprehensive technical support and maintenance program for Micro Finance Software and other loan software.Our Developed Software products not have a limited feature, we also customized software products according customer plan need. Just go for one of our best micro finance software products and the success will be all yours.
Adysoft is Agra based Company, best software service provider engaged in Microfinance Software, RD & FD Software, Loan Software and Community Banking Software Development with maximum level protection. We take pride in rendering good and protective services to small- medium Microfinance Institutions and other sector for more than 5 years. Adysoft is constantly evolving and our developers constantly upgrade their skills to provide our customers proper software solutions in tune with the latest trends and technologies available.
---
Best Microfinance software in India: Microfinance software demo, Software for Microfinance Company
Adysoft is the Best Micro Finance Software provider across in Andra Pradesh (Hyderabad) Arunachal Pradesh (Itangar) Assam(Dispur) Bihar (Patna) Chhattisgarh (Raipur) Delhi (New Delhi) Goa (Panaji) Gujarat (Gandhinagar) Haryana (Chandigarh) Himachal Pradesh (Shimla) Jammu and Kashmir (Srinagar and Jammu) Jharkhand (Ranchi) Karnataka (Bangalore) Kerala (Thiruvananthapuram) Madya Pradesh (Bhopal) Maharashtra (Mumbai) Manipur (Imphal) Meghalaya (Shillong) Mizoram (Aizawi) Nagaland (Kohima) Orissa (Bhubaneshwar) Punjab (Chandigarh) Rajasthan (Jaipur) Sikkim (Gangtok) Tamil Nadu (Chennai) Tripura (Agartala) Uttaranchal(Dehradun) Uttar Pradesh(Lucknow) West Bengal(Kolkata) and all over South India and aboard for Microfinance Company. We provide the Microfinance Software with fully managed Microfinance System, Micro Finance, Microfinance Management, Microfinance Business Plan, Microfinance Banking, Microfinance Features.
We believe quality consists of products and services provided on time and in conformance with customer needs. We shall distinguish and respect our client's right to receive quality products and services, on time and within budget. Our expertise in Microfinance Software and more banking & finance management Software development is added to your insight and in-depth knowledge of your industry and the tasks you need to achieve to make your business run more efficiently...
---